Most of us living outside Florida know two things about Tallahassee; it is the state capital and it is home to football powerhouse Florida State University.
Our friend, Tallahassee resident Rachel Colleen, recently showed us there is a lot more to the city than this.
We visited museums, an art center, the state's only Frank Lloyd Wright-designed personal residence and a unique ice cream and candy store. Consider we have lived 75 miles from Tallahassee for more than 40 years and didn't have a clue about most of the places Rachel showed us.
It makes sense a state capital with two major universities (Florida State and Florida A&M), has a lot going for it. Universities are rich in culture, sports and entertainment, while state capitals are typically populated with museums, upscale hotels and excellent restaurants where lobbyists ply their trade.
Some of the places we visited are:
The Grove Museum, 902 N. Monroe St., (TheGroveMuseuem.com): The antebellum Greek Revival mansion was built with slave labor in the 1830s for Richard Keith Call, one of Florida's early territorial governors.
The last residents, Florida Gov. LeRoy Collins and wife Mary sold the property to the state that spent eight years converting the mansion from a private residence into a museum.
The former mansion and beautiful grounds are open for free tours Wednesday through Saturday.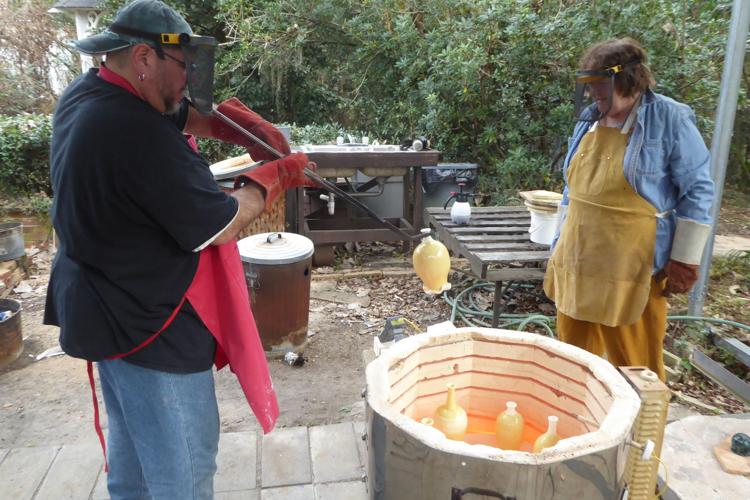 LeMoyne Center for the Visual Arts, 125 N. Gadsen St., (www.lemoyne.org): A fine art gallery, LeMoyne hosts local, regional and national exhibitions and serves as an art-education center for people of all ages.
During our visit, we watched as two artists fired pottery and another crafted a handsome necklace. The major event supporting LeMoyne's programs is the acclaimed Chain of Parks Art Festival with more than 170 artists from around the country will be held April 21 & 22.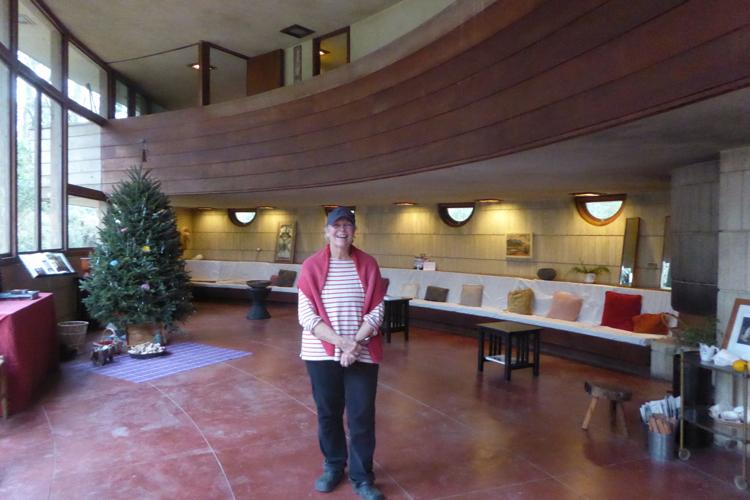 Lewis Spring House, 3117 Okeeheepkee Rd. (www.PreserveSpringHouse.org): Florida's only Frank Lloyd Wright-designed home was constructed in 1954 for George and Clifton Lewis.
Daughter Byrd opens her home for tours (fee charged) from 2-4 p.m., the second Sunday of each month.
She has an open invitation for visitors to help with landscaping and other improvement projects during the fourth Saturday morning of each month.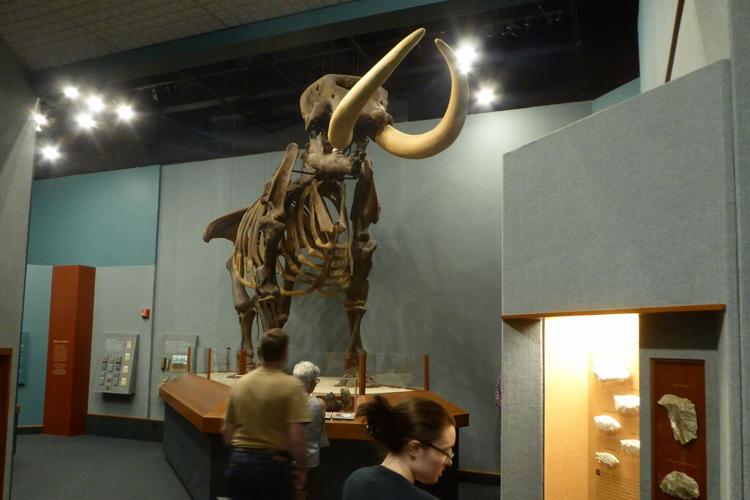 Museum of Florida History, 500 S. Bronough St. (www.MuseumOfFloridaHistory.com): Exhibits interpreting 14,000 years of history cover the inhabitants, agriculture, transportation and major events that shaped Florida.
A giant mastodon skeleton discovered in nearby Wakulla Springs, greetsvisitors near the entrance.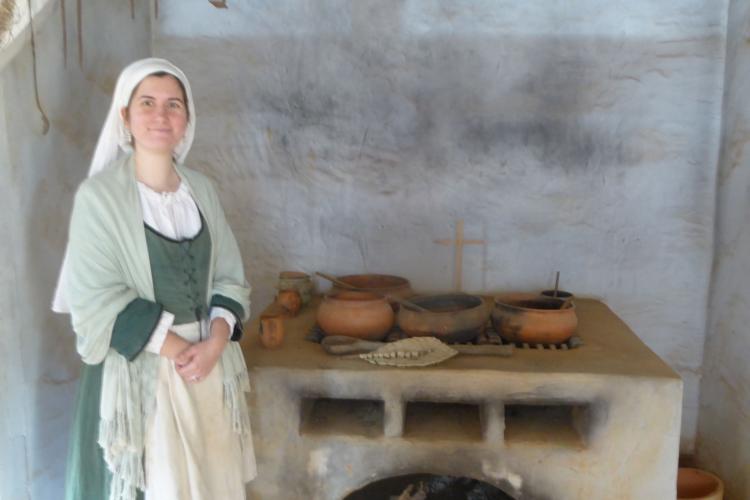 Many displays include hands-on activities and replicas, such as the steamboat Hiawatha, where children can stand at the wheel and command the steamboat.
Mission San Luis, 2100 W. Tennessee St. (www.missionsanluis.org): The national historic landmark is a reconstruction of a 17th century Spanish mission that served as the westernmost capital of Florida. A 13-minute film and a small museum introduce visitors to the mission.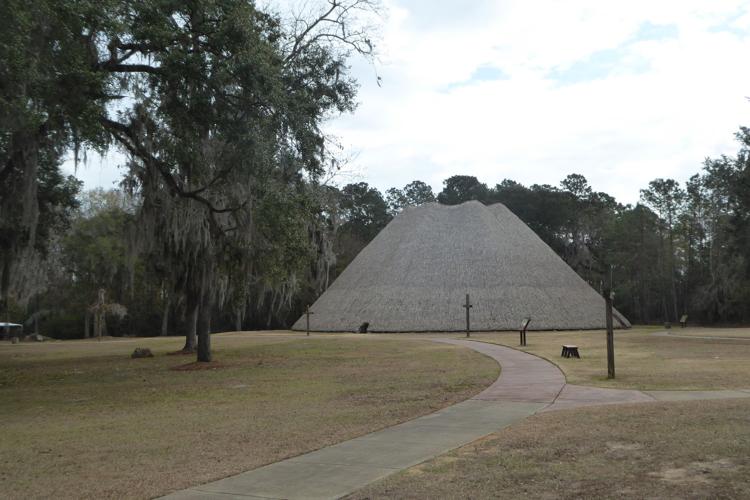 Guides in period dress offer interpretation for each of the structures on the 63-acre site. The five-story-tall Apalachee council house is quite impressive. Admission is a bargain at $5 for adults and $2 for children ages 6-17.
Railroad Square Art Park, 602 McDonnell Drive (www.railroadsquare.com): Ten acres in downtown Tallahassee that once served as an industrial park have been converted into a shopping area focusing on artists and galleries.
The park also includes a rock climbing gym, a theater, a restaurant in an old caboose, a fun craft brewery and locally owned shops. Railroad Square Art Park adds food trucks and live music during its First Friday Gallery Hops that attract up to 5,000 visitors.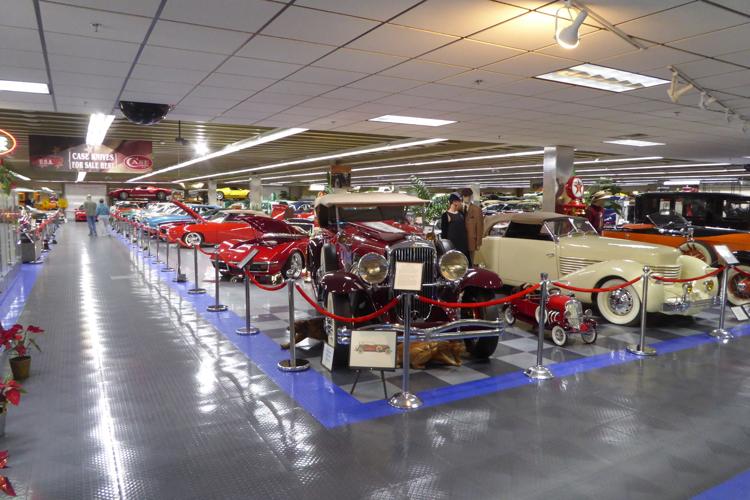 Tallahassee Automobile Museum, 6800 Mahan Drive (https://tacm.com). This place is a gem. With 165 gleaming cars, plus a large collection of children's pedal cars and model cars, it is much more than an automobile museum.
The museum includes displays of motorcycles, classic boats and outboard motors, antique farm engines and cash registers, Steinway pianos, slot machines, pocket knives, telephones, dolls and more. A worthwhile stop even if you don't care about vintage cars. Admission is $17.50; two or more adults, $15 each.
Tallahassee Museum, 3945 Museum Drive (www.tallahasseemuseum.org): The unusual 52-acre outdoor city museum includes live animals indigenous to the area, such as panthers, alligators and black bears; historic buildings from the late 1800s and early 1900s; an early 19th century farm and mill; nature trails and Jim Gary's 20th century dinosaurs made from reclaimed auto parts. Admission is $12 for adults and $9, ages 4-15. The museum has an interesting zipline adventure course with prices including museum admission starting at $17.
Kay and David Scott are authors of "Complete Guide to the National Park Lodges" (Globe Pequot). Visit them at mypages.valdosta.edu/dlscott/Scott.html They live in Valdosta, Ga.